You are here
Exclusive Interview: Putri Una. How to change a public opinion towards female DJs.
Young, talented and lovely girl, who won love of a huge army of fans, one of the most popular female DJ in Asia today will tell us how she started out as a DJ and of course share her plans for future!
Want to know more? Read our interview with Putri Una. All exclusive with DJANEMAG!
DJANEMAG: Why did you decide to become a DJ? Was it your dream from early years and was it difficult to start? 
PUTRI UNA: Hmm ok, first of all it started from my passion of dance and music and I also love to seen dj performances. To become a dj was my dream, but it wasn't too hard to start... but it takes persistence to get there.
DJANEMAG: Your experience as a DJ has taken you across the world. Which was your favourite country to perform in and why? Do you like to perform in your native country? 
PUTRI UNA: My exprerience, of course, built from television DJ and I became one of 100 T0P Female DJs. Firstly I toured around my own country, which consists of 33 islands, I got so much experience, and now can't wait to tour another countries.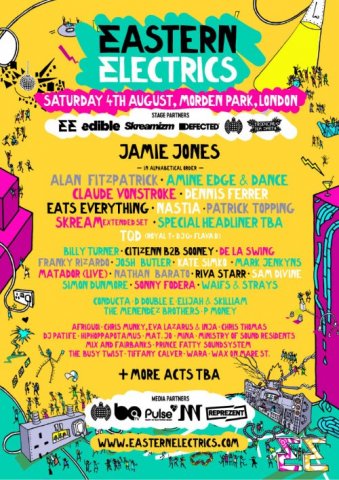 DJANEMAG: Is there any female Dj you admire and want to play with? 
PUTRI UNA: Many female DJs I would really-really want to play with! One of them are: Lisa Lashes, Havana Brown, Nina Kraviz, Miss Nine and of course DJs from battle competition. I think so many of them, lol)
DJANEMAG: Do you think that «Dj world» is men's world? In your opinion is it harder for girl to become famous Dj? What challenges have you faced being a female DJ and how did you overcome them? 
PUTRI UNA: Dance and music are for only men or women, it means that DJ world is not just a men's world! At the end everyone will judge what you've done. It means, that I want to show that things like positiv impact, education, music, performing or fashion, entertaintment of the crowd  can be in value. I hope I can change public opinion about female DJ.
DJANEMAG: Could you describe your feelings when you play music? 
PUTRI UNA: It feels like eating favourite popcorn)  you can't stop and constantly munch it till 1 pop, Lol!
DJANEMAG: What are your biggest sources of inspiration when you are mixing or producing music?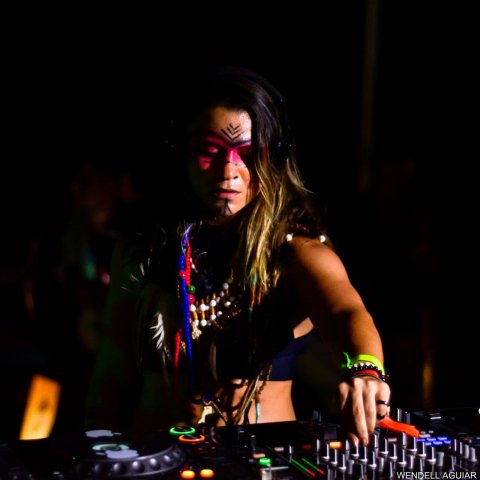 PUTRI UNA: Every dj has their personal character, so I put every sweet beat to be inspiration, and every dj is adorable!
DJANEMAG: Can you share your dreams and plans for future concerning Djing? What would you like to achieve?
PUTRI UNA: My dream is so weird, haahha, I can say that because I want to mix modren with traditional culture! Music, dance & stage decoration... I'll make all people, not just clubbers or partyholics, that they can dance and enjoy it and know who they are. When people know how to taste it by listening, visual, body and soul and create charity nights, so when do the party, we share our happiness to people, who needs it.